Did you know which mosque is known as the national mosque of Pakistan? Is it the Badshahi Mosque of Lahore or the Faisal Mosque of Islamabad? The astonishing Shah Faisal mosque commonly known as Faisal Masjid is the national Mosque of Pakistan.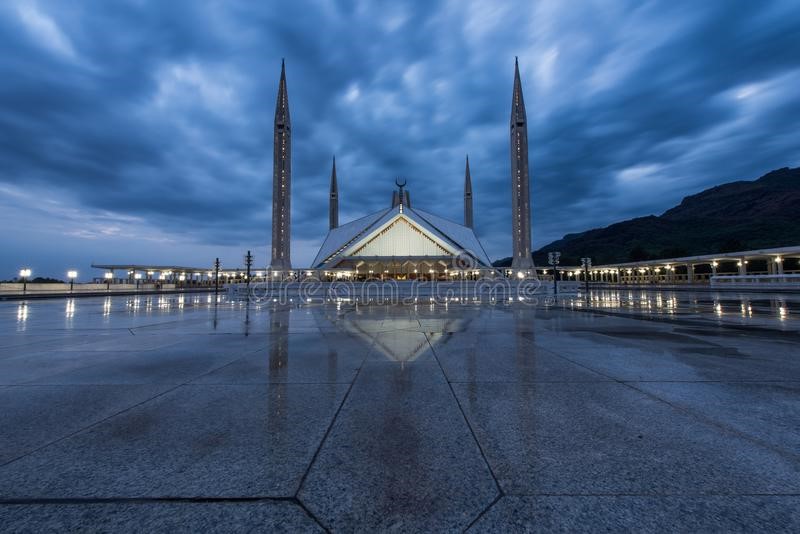 Background:
This identical mosque of the twin Cities was supported and financed by Late King Shah Abdul Aziz who paid around 120 million dollars for this project and hence the mosque was named Shah Faisal after his assassination. Its construction started in 1976 led by Azim khan and was completed in 1986. Initially, it used to host the International Islamic University and has the tomb of the most famous Pakistani Dictator General Zia-ul-Haq who died in a plane crash.  
Demographics:
It is a famous tourist spot and is visited by thousands of national and international tourists every year.  Located at the foot of Margalla Hills sector E7 it's hardly a 10-minute drive from the Blue area of Islamabad. It has a library, a museum, and a lecture hall.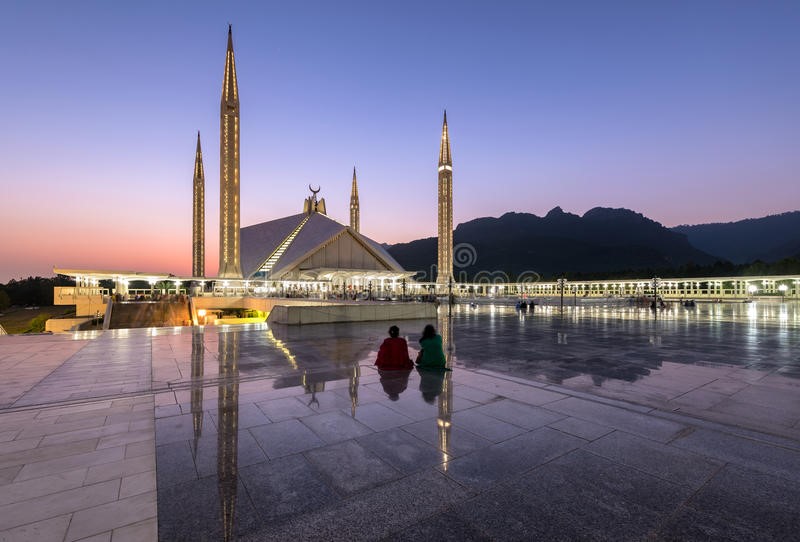 Architecture:
It was designed by a Turkish architect Vedat Dalokay who won the International Aga Khan Architecture Award for designing this mosque. It is the fifth largest mosque in the world with an approximate area of 33 acres and its design of an eight-sided main hall supported by 8 concrete columns is inspired by a typical Turkish tent design. Its main hall alone can accommodate around 100,000 people at the same time. The mosque unlike the traditional mosque designs has no boundary wall and no traditional Minaret. There are four minarets on the sides of the main hall also inspired by the Turks are approximately 80 meters in height being the tallest in whole South Asia (There is a myth that the CIA wished to inspect these minarets as a security threat). The masjid design is an ironical and almost identical design of KAABA.
If you wish to visit the mosque just board on a metro bus and drop off at 7th avenue. From there you can take a taxi and go straight into the mosque and enjoy the breathtaking view of one of the most splendid and spectacular designs in the world.